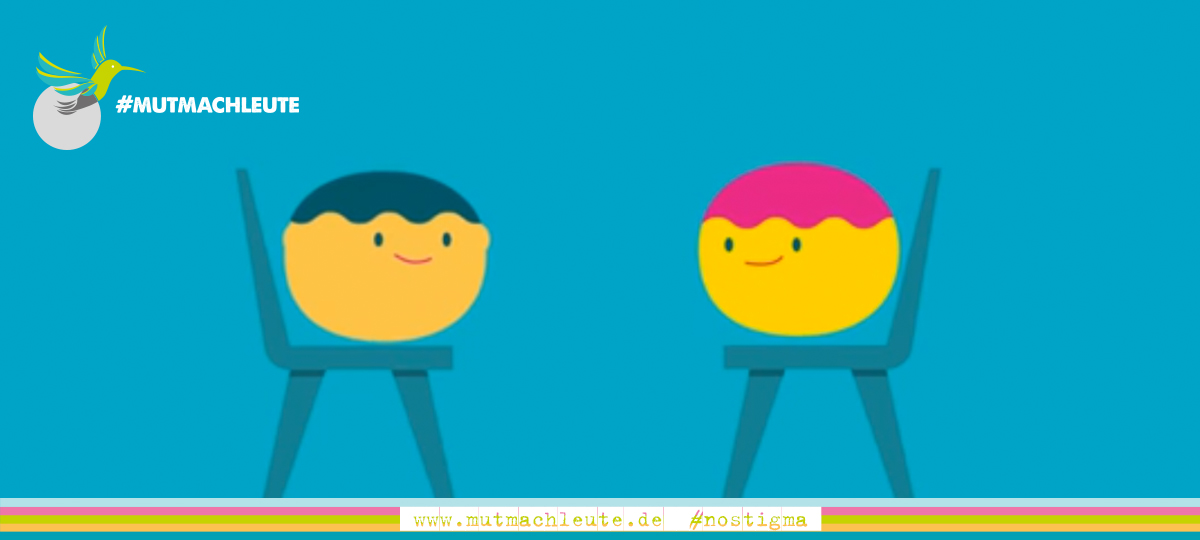 You are looking for a support group, but there is none near you or you don't dare to go there?
Want to share with others who have similar mental health challenges?
Our self-help forum offers you the opportunity to exchange information with other affected persons, but also with relatives and experts – simply from the comfort of your own home. And in a "protected" space – not like an open forum on the Internet or Facebook groups.
The Mutmachleute self-help forum
The exchange takes place here in protected "rooms". The communication between moderators – who are often (former) victims – and users takes place on a one-to-one basis. In this way, we create a non-public forum for users to exchange ideas. Facebook groups and the like are not protected spaces and pose a significant problem under data protection law. We grant anonymity and data protection here. No one has access to your data and forums except yourself and the moderators you talk to. Only our administrators from Mutmachleute e.V. randomly check the forums for abuse and follow up on reported cases.
You wann exchange with a Mutmacher? That´s how it works:
Register here:Das Forum für Mutmachleute. Once you have been activated by our administrators, you can set up your user profile and then select one or more forums. These are offered to you by already registered moderators and experts. Now you can open a topic and exchange ideas with the moderators.
You would like to participate as a moderator of a forum? That´s how it works:
Please send us a short request with some information about who you are and in which area you would like to be a moderator. If you have already written a contribution for the courage people, then just name it, then we already have information from you. The contact address is forum (at) mutmachleute.de – we will get back to you as soon as possible.
Alle wichtigen Informationen und Hilfen sowie häufig gestellte Fragen findet Ihr hier zum Download als PDF:
Operating the control center, first steps
Important Informationen for Moderators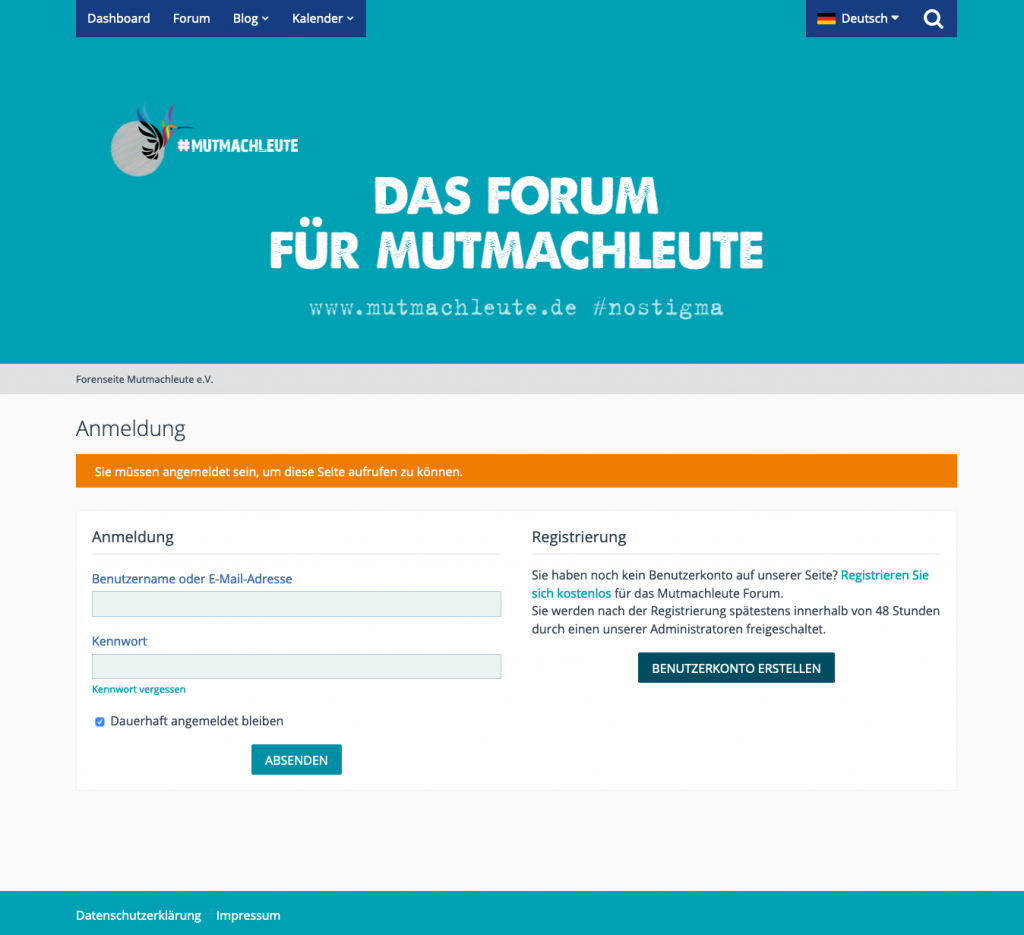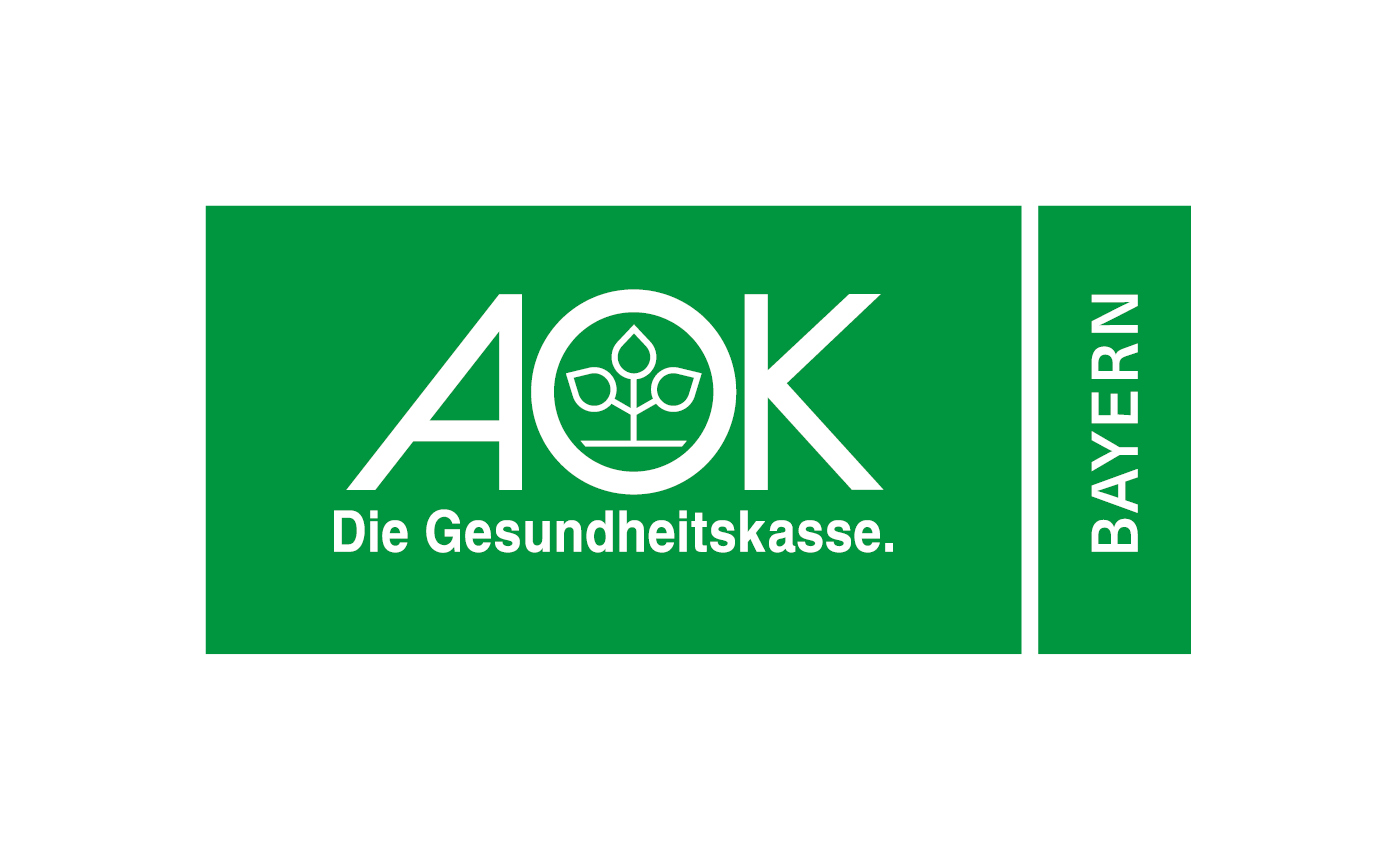 Sponsored by AOK Bayern: Mutmachleute e.V. would like to thank AOK Bayern for the financial support of the Mutmachleute Forum.
In the framework of this grant, the non-profit association can finance IT, hosting and other third-party costs.