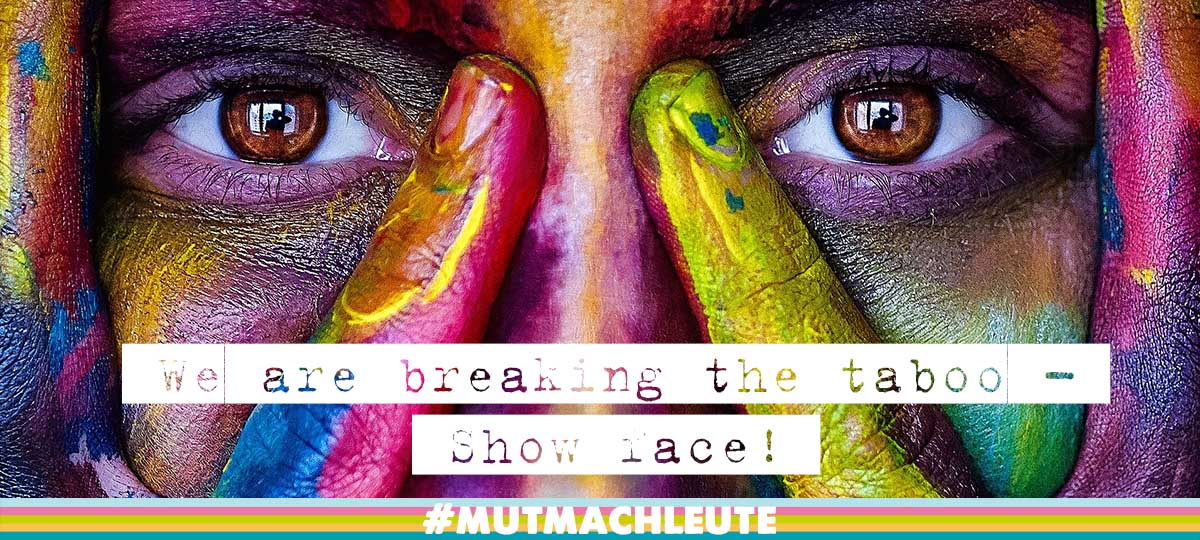 Mental Health Ambassadors against Stigma

People with mental disorders don't have any lobby.
The Project #Mutmachleute gives them a voice.
We focus on positive aspects.
We show face.
We are here. And we are loud!
This is the only way we can eliminate the stigma tally of mental illness!
The consequences of stigmatisation and discrimination are omnipresent for those affected and their families. Many people are at least once in a lifetime affected by mental illness or crisis.
We will start a rethinking in our society because mentally ill people don't have any lobby! We give them a voice to come out of their shadow existence.
We must be able to show ourselves in our diversity, with our challenges, messages und wishes. We do have the right to show face and declare: "I am a person with sunny as well as shadow sides – such as you!"
Who is braver than people who show their faces in public and talk about their challenges? Who, if not those affected, can encourage others to stand by and put aside the shame, can show the path they have taken with their problems, can encourage them to go further step by step?
So if people can show face, if people can stand by themselves and their illness, if people can show without fear and shame that they are much more than just their diagnoses, then we have taken a big step towards ending the stigma. Then we begin to focus on mental health.
We work on a voluntary basis. Please understand if it takes us a few days to get in touch. Our work needs support – therefore we depend on donations. You can help the Mutmachleute e.V. with every small donation!